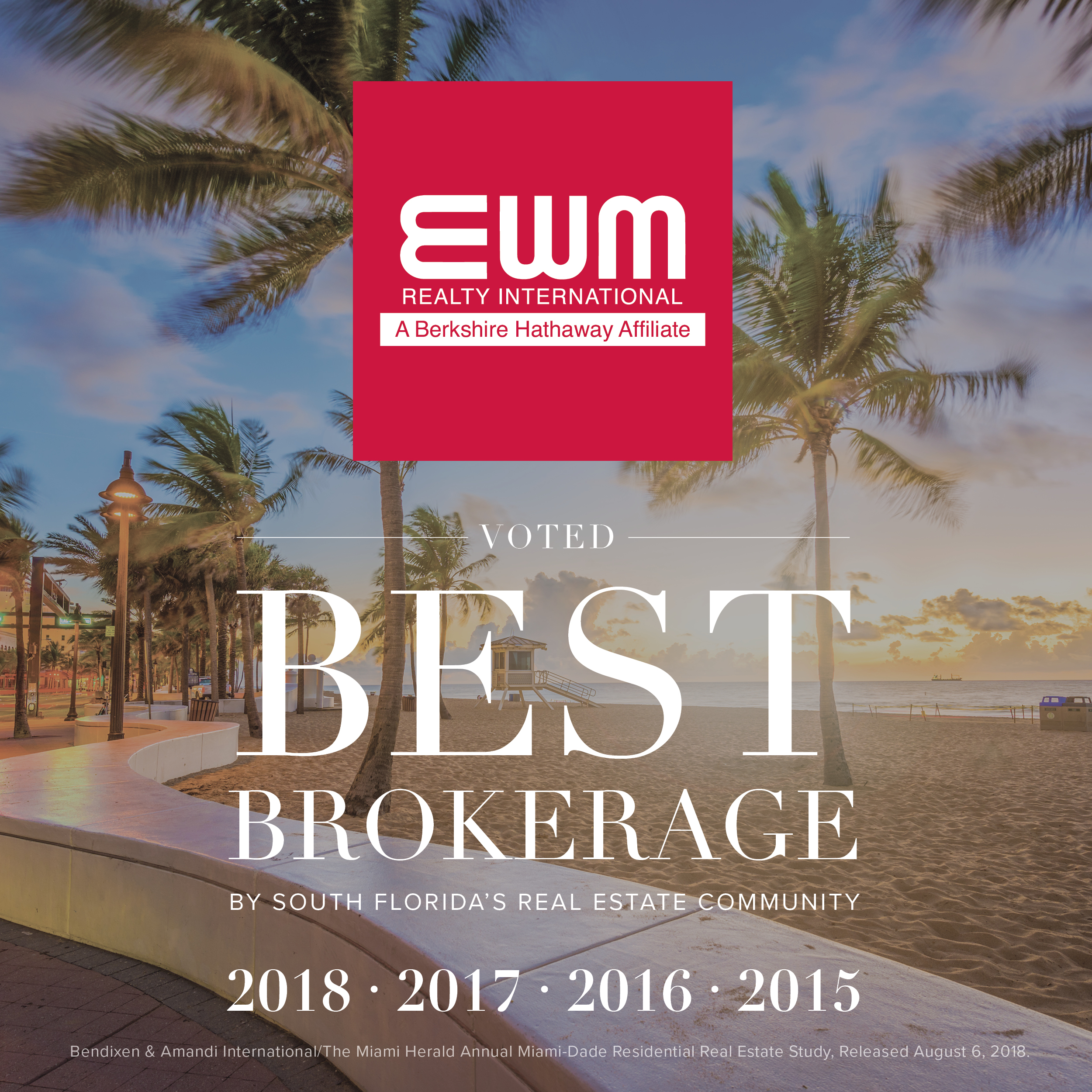 We here at Miami Real Estate Official are so happy and proud to be a part of EWM's winning team that has been voted best brokerage for the 4th year in a row. The research and deciding vote is conducted by Bendixen & Amindi International and The Miami Herald.
Their research is based on whom are the industries top leaders, experts, among many other factors in the Miami Real Estate market.
A note from Bendixen & Amindi International and The Miami Herald report.
"Miami-Dade's real estate market has historically been a significant driver of the local economy whose
impact cannot be understated. This project was conceived as a deep dive into the 'State of Real Estate'
from the perspective of real estate professionals throughout Miami-Dade County.

• Our approach was to capture the perspective of 100 of the Top Brokers/Agents and industry experts in
Miami-Dade County to gain their insights into the county-wide market. The interviews were anonymous,
providing a forum through which industry professionals could speak freely and candidly about what they
were seeing both positive and negative.

• The Miami Herald is the traditional community conversation starter and as such we believed was the
natural partner for this type of project. The results of the survey research will be the focus of a feature
story in the Business Monday section of the Miami Herald.

• First begun in 2015, this is the fourth annual iteration of the Miami-Dade residential real estate study."
For the full report on Miami's Top Brokerage for 2018 click here to view or download.