One Thousand Museum Has Topped Out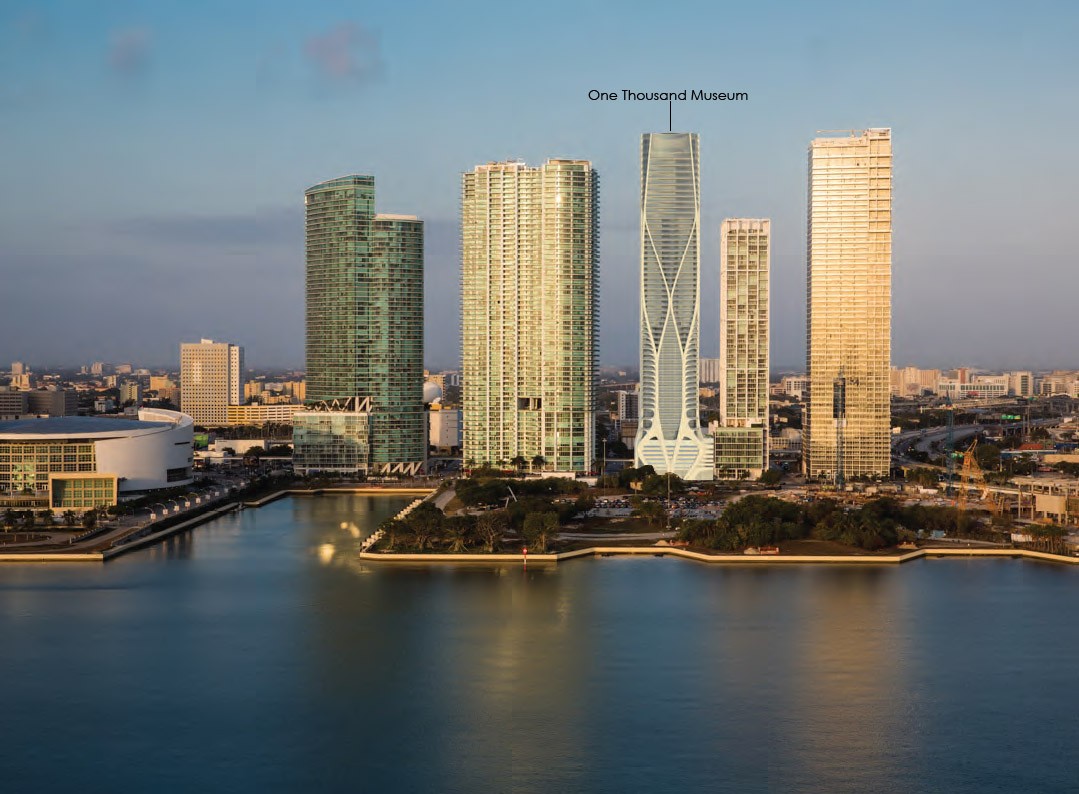 One Thousand Museum, a luxury residence building designed by the creative mind of Zaha Hadid, has finally reached its construction milestone: a 62 floor top off, marking the end of the building's rise into the sky. Yet it's not merely the height of this luxurious building that helps it stand out in the skyline: its unique exterior structure features a fluid, multicolored design that has earned One Thousand Museum an Engineering-News Record 2018 Global Best Projects Award. With a distinct design that is already making headlines, it's no wonder that Louis Birdman, one of the co-developers of One Thousand Museum, remarked that "the building already stands out as the most iconic architectural work on Miami's skyline."
Yet it's not just the outside of this unique building that is drawing headlines and interest--the luxury residences and many exclusive community amenities are a testament to the effort that the group is putting into creating a truly exclusive, high-class residential living center.
One Thousand Museum: Luxury Residences
One Thousand Museum's span multiple unit types, including full-floor penthouses, half-floor residences, duplex town homes and one single duplex penthouse. Residential unit features include:
Flowing floor plans that range in size from 4,600 square feet to over 10,000 square feet
10 to 20 foot ceilings
Terraces attached to every residence
Custom made kitchens with custom made Italian cabinetry, Gaggenau kitchen appliances, Sub-Zero refrigerators, along with interior faucets and room fixtures by high-end brands.
Uli Petzold-designed interior lighting schemes
Crestron home automation technology, including the ability to control lighting, air condition, audio, video, heating; and even call for security using a digital touch screen or apps on smart devices.
All residences accessible from secured high speed elevators
Italian interior doors from Lualdi Porte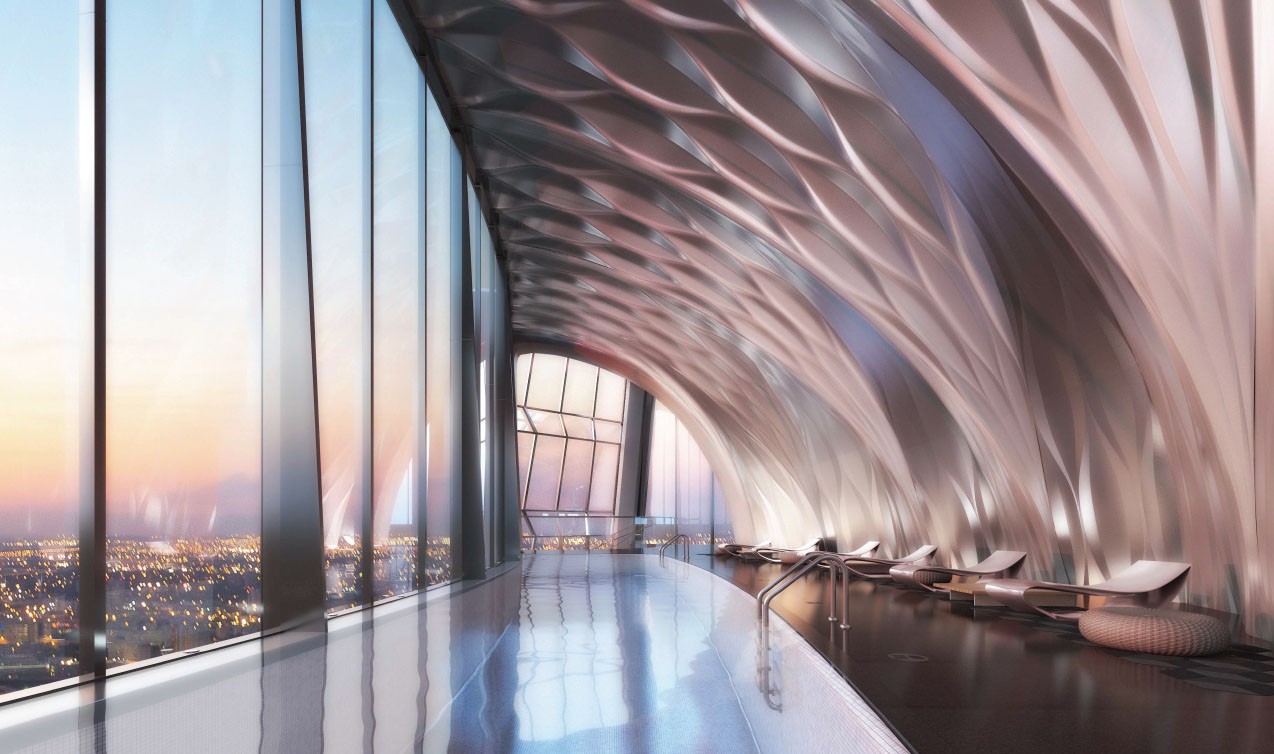 One Thousand Museum: Luxury Community
It's not just the luxury residences that make One Thousand Museum an attractive residence. One Thousand Museum cultivates a luxurious community of existence through many luxury community features, including:
Less than 100 resident units promotes a small, exclusive community with plenty of space for amenities
Aquatic center with indoor pool
Sky Lounge space available for private events
Rooftop helipad which makes nearby destinations (islands, airports, and more) easy to visit
Wellness and health spa and fitness center
24/7 security services, available at the touch of the button through your in-home automation app or through your smart phone or tablet
24/7 valet personnel
Professional concierge, management and hospitality personnel to meet all your needs
Safe deposit box available for every resident; safe deposit boxes are stored in bank-level vault on site
Recreation areas for sunbathing, swimming, improving fitness and socializing with friends and neighbors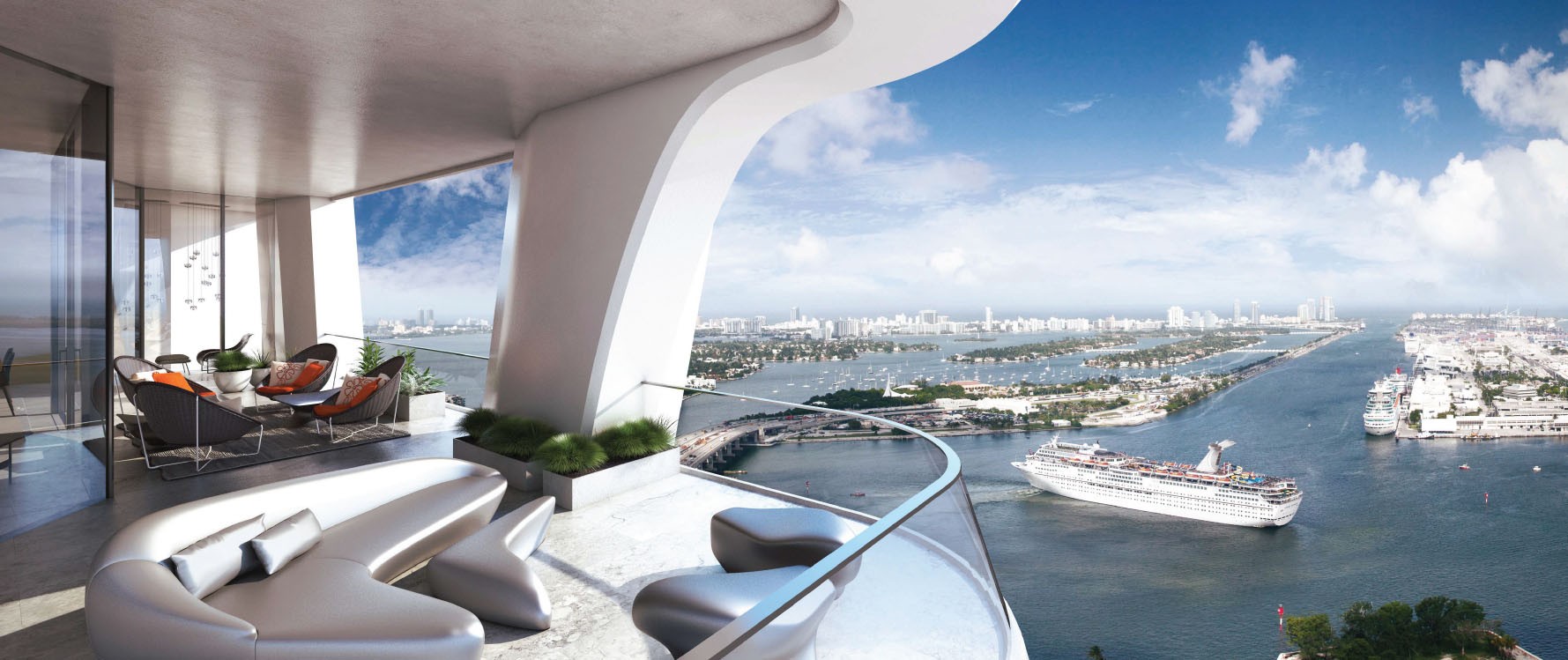 The Allure of Luxury Living
The allure of living at One Thousand Museum goes behind Italian cabinets and beautiful ceilings: it is the combination of precious luxurious amenities inside each residential unit with a truly exclusive high-end living community. Best of all, One Thousand Museum is a stone's throw way from many high-end areas of Miami, such as Miami World Center, the Miami art district, the cultural district with access to museums and theaters, and so much more.
Eddie LaRosa and Miami Real Estate Official of EWM Realty International are local specialists who work on providing the latest local information. If you would like to buy or sell in Miami contact us today at 305-968-8397 or send us a message here. We specialize in the Miami Real Estate market and our knowledge in the area has helped countless of our real estate clients.
The Photos