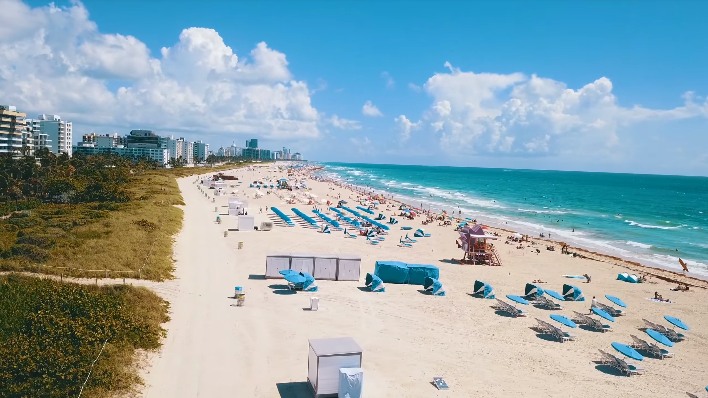 Miami and NYC are widely known for being maybe some of the most impressive cities in the eastern US. If you live in NYC and you want to boost your career, then moving to Miami from New York is a very good idea as Miami presents many great employment opportunities in the tech, finance, and hospitality industries. Miami comes with a plethora of business opportunities that you can find in other regions of Florida.
Is the cost of living higher in Miami?
For the most part, the consumer prices in Miami are around 17.53% lower than NYC. You will see a major difference in grocery prices. Rent is also more expensive in NYC, so when you are moving to Miami from New York you really see your money go further with respect to housing. Rent prices can be as much as 30% in NYC, which means the lower rents in Miami are a welcomed perk of moving to Miami from NYC. Moreover, rental apartments many of which will be privately owned condos are substantially larger then the shoe box apartments you find in NYC.
Inside NY City you may pay around $3,000 for a 1-bedroom apartment each month, whereas in Miami you pay around $1,620, even in the glitzy areas like Brickell and Miami Beach. The same thing happens in the case of a 3-bedroom apartment, you will end up paying $5,800 in NYC and around $3,000 or less in Miami. The bottom line is that yes the prices are lower in Miami and you get the added perk of year round beautiful sunny weather, Palm trees, and one of the most new dynamic city in terms of growth and international interest and exposure.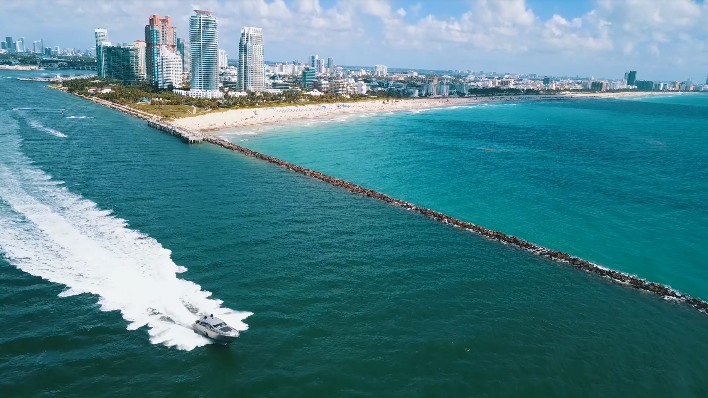 Is moving to Miami from New York expensive?
It all comes down to finding the right company that will help you move your items quickly and efficiently. For the most part this will be an inexpensive process, as long as you work with the right movers. But the best part is that if you work with a professional mover with good rating at the Better Business Bureau.
Move in costs and fees to Realtors, Brokers
Unlike NY, tenants and buyers do not pay realtors or brokerages for their services. Realtors in Miami Florida work on a commission bases for performance and are paid by the landlord or owner at the time of placing a new resident. If moving into a condo, budget for your condo application (typically $100-$250 per adult or married couple) and if renting to have 3 months' rent upfront for your 1st months' rent and security deposit. Having a pet will yield you less options and you may incur additional fees imposed by condo associations and or landlords, so be prepared if you have a dog or cat.
For help or questions, contact us here for a free evaluation. Remember it's free!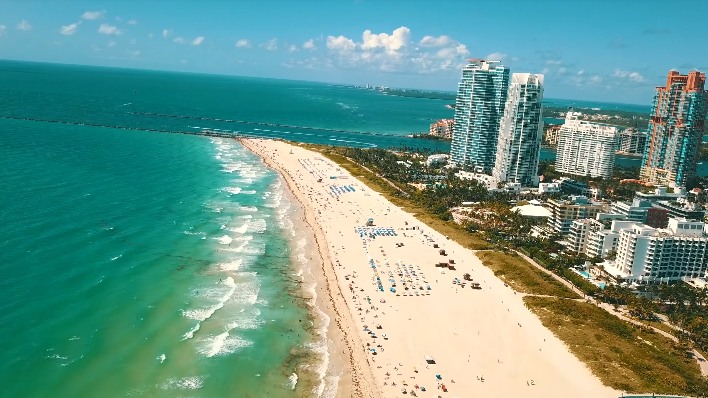 Weather changes
Moving to Miami from New York also requires you to adapt to some changes albeit good ones. For example, there will be some important weather changes that you need to consider and which are extremely important to take into consideration as fast as possible. The rainy season is not that long in Miami typically just June. You don't have to deal with subzero temperatures or snow storms. However you do have the threat of hurricanes and tropical storms. As with any move to a new region there comes tradeoffs. At least you don't have to deal with earth quacks and volcanoes lol! Hurricanes typically come east to west or vice versa with a few exceptions so they are relatively easy to predict by the national weather service. Advisories and if needed evacuations routes are always announced well in advanced. It's just a part of the South Florida lifestyle. On a positive note, weather in Miami is generally warm to hot year round. We have plenty of beaches on both the Atlantic Ocean and Gulf of Mexico. Want to get out of the country? No problem the Caribbean is a short boat ride away and an even shorter flight away with a plethora of islands to choose from. The options for weekend or week getaways are endless!
Adaptability
The NYC culture is a bit different when compared to Miami. People are a lot more focused on growth and economy here, whereas Miami has a focus of tourism-related establishments alongside regular businesses. There's definitely a huge business growth in Miami right now including an up and coming tech sector, which makes it a stellar place to live.
That being said, should you start moving to Miami from New York? If you want to move away from NYC but you want to stay on the East Coast, it makes a lot of sense to start moving to Miami or at least explore the option of a second home. It's a great city to live in, and the quality of life is second to none, you can rest assured of it!