How to Choose the Right Impact Windows for Your Home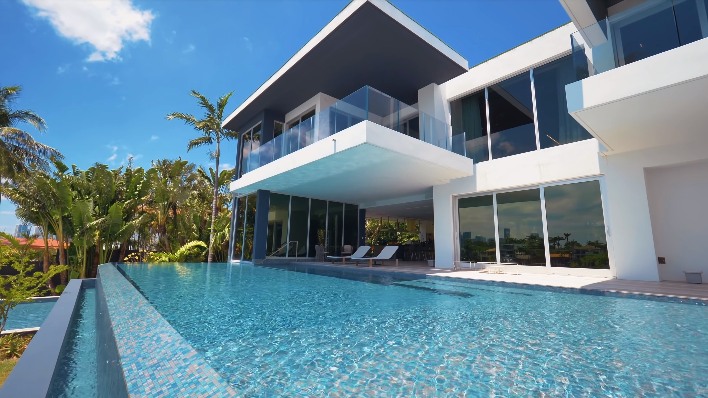 Impact windows are one of the first lines of defense for preventing or at least reducing the damage that storms can do to your home--whether they're hurricanes, tornadoes, strong winds, or anything in between. Impact windows are windows designed with impact-resistant glass; but impact windows come in many different sizes, styles and materials, and it's important to choose the right ones for your home. The following are 5 essential tips to choosing the right impact windows for your home.
Tip #1: Opt for windows with Low-E coatings to save money on energy
If you can spare some room in your budget, look for impact windows that are glazed with a Low-E coating. These windows will be made with laminated glass or, for even more savings, insulated laminated glass. These will help keep heating and cooling costs down during the hot summer and cold winter months. If you want to save on energy but can't spring for the Low-E coating, look for tinted laminated glass, which will still provide noticeable energy savings.
Tip #2: Let your home insurance provider know that you've installed impact windows

Impact windows can save you money by helping lowering your insurance costs, too; homes with impact windows will have lower property insurance due to the added security provided by these types of windows. Once they're installed, contact your insurance provider and ask them how to get your insurance lowered accordingly.
Tip #3: Know the benefits and downsides to using certain impact window materials
There are three primary options you'll find when searching for impact windows: aluminum, vinyl and wood. It's important that you know the benefits and downsides of each material in order to make a more informed choice for your new windows.
Benefits
Aluminum: A strong material that is lightweight, recyclable, doesn't require tons of maintenance, fits in with most home styles, and is weather resistant.
Vinyl: A low maintenance material that is budget-friendly and ideal for insulation and energy-savings.
Wood: A recyclable material that provides excellent insulation and energy-savings.
Downsides
Aluminum: You will need to paint the aluminum, which will require extra time and money.
Vinyl: It is currently not recyclable.
Wood: Wood is high maintenance and can rot and warp, especially with prolonged moisture exposure
Tip #4: Look for a company that offers assurances
There are a lot of companies offering impact windows in today's market and it may be difficult to choose among them. One of the most significant things you want to look for in a company is some form of guarantee or assurance that tells you the company is willing to stand behind the quality and effectiveness of their product.
Tip #5: Don't put impact glass in a non-impact window frame
One of the most common mistakes people make is buying impact glass panes and putting them in standard window frames--not only is this not sufficient protection for windows, the glass could fly right out during a storm and damage the property or injure someone. Always use full impact windows, from frame to glass and everything in between.
Eddie LaRosa and Miami Real Estate Official of EWM Realty International are local specialists who work on providing the latest local information. If you would like to buy or sell in Miami contact us today at 305-968-8397 or send us a message here. We specialize in the Miami Real Estate market and our knowledge in the area has helped countless of our real estate clients.